King Salman Park Masterplan
Riyadh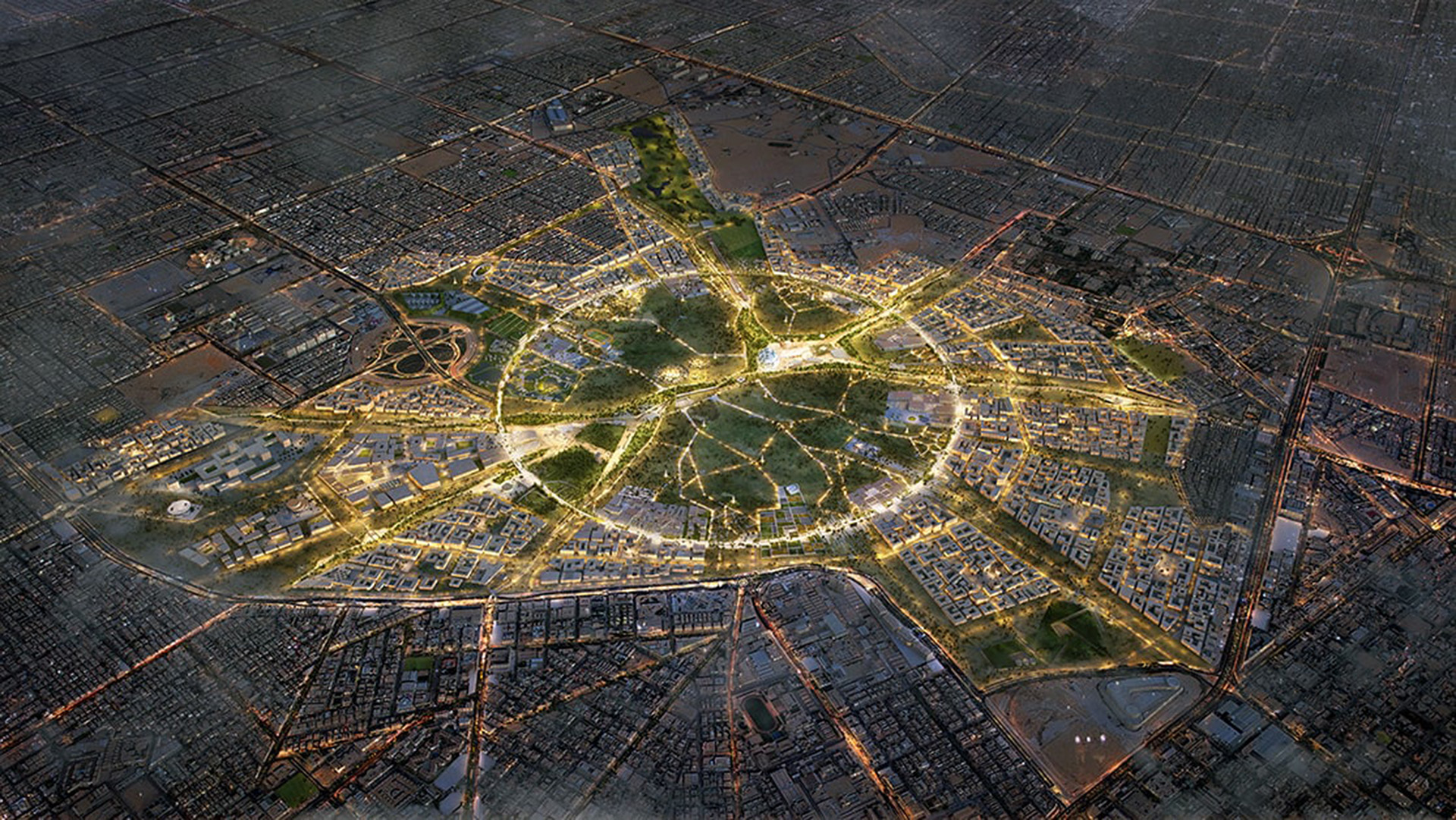 The King Salman Park development is one of the several visionary projects initiated by the Saudi government to make Riyadh a more livable and internationally attractive city.
Covering 13.3 square kilometres on the grounds of the old airport in Riyadh, the new King Salman Park will be the largest urban park in the world. The Masterplan calls for a new mixed-use development surrounding the central open public areas, coalescing into a dynamic and sustainable urban district that reflects the goals of the Kingdom's Vision 2030.
King Salman Park is conceived as the new 'green heart' of Riyadh by the team led by the Saudi studio Omrania and it is developed on the area of a former military airport.
The sudden urbanization of Riyadh places the site in a central position, making it an ideal focus for the renewal strategy of the Saudi capital.
King Salman Park will be a contemporary interpretation of the Arab landscape, a park open to the city, connecting different districts through a renewed mobility system that is integrated with elements of the smart city.
King Salman Park Masterplan
Mobility Consultancy; Soft Mobility; Mobility On Demand
PROJECT HIGHLIGHTS
Ad-hoc surveys for an understanding of the site
Analysis of flows through micro-simulation models
Preliminary and definitive Masterplan
Our contribution