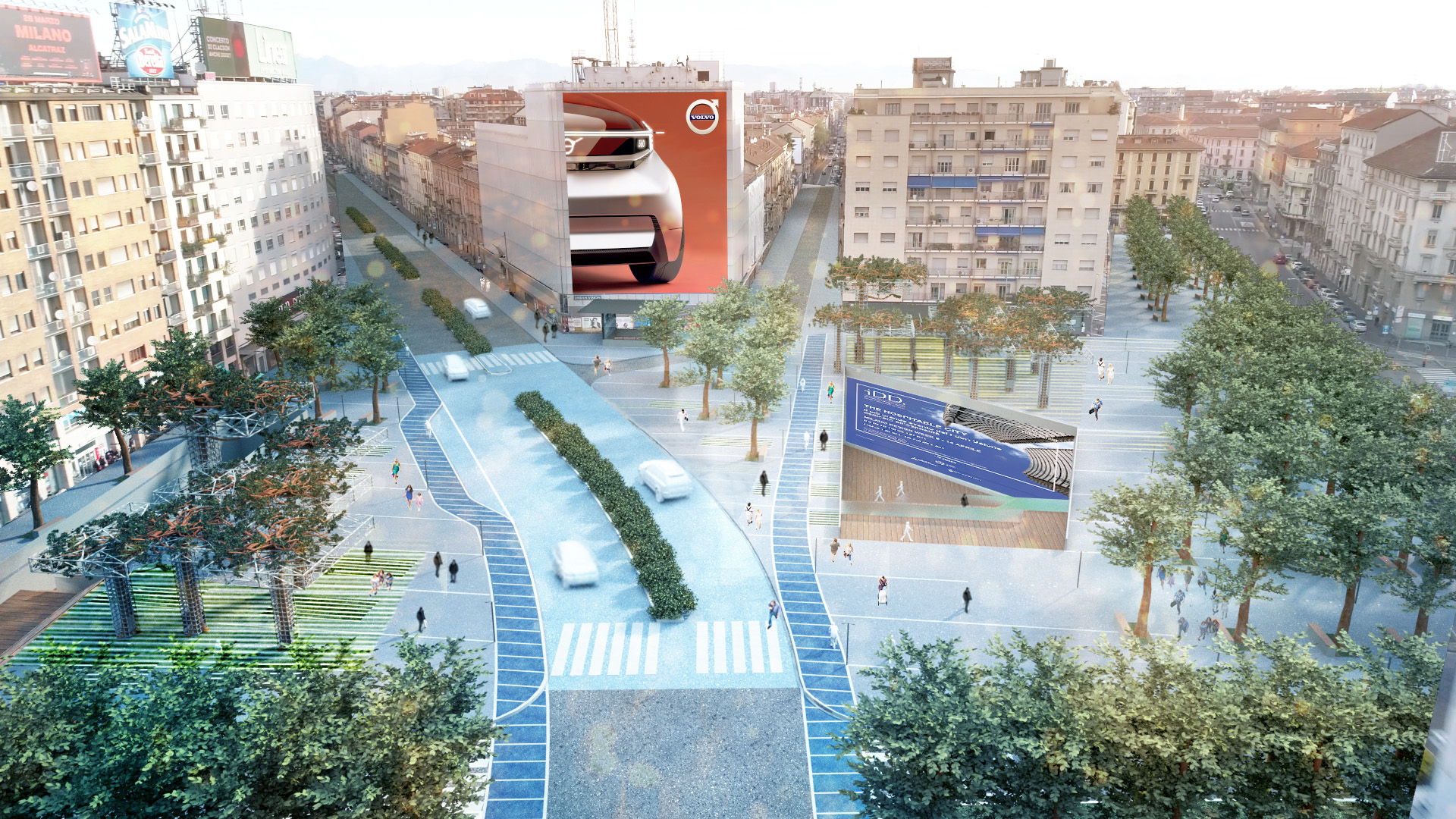 Milano Future City is an idea by Metrogramma and MIC-HUB with Volvo Car Italia as main partner – the initiative promoted by Mondadori magazine Icon Design - envisages the redefinition of ten key major roads in the city that today are designed with only cars in mind and that have the potential to be re-thought as multimodal corridors.
The first pilot project envisages the reconfigurations of the axis "Corso Venezia - Buenos Aires - Via Padova", a segment of approximately 6 km going from the city centre to the periphery and crossing different neighbourhoods with their own potentials and criticalities. The project is based on a road space redistribution strategy as well as on the deployment of new technologies, with the target of turning the road into a connector with a recognizable identity rather than a sequence of stretches interrupted by big traffic junctions.
Particularly along Corso Buenos Aires the road space is distributed inefficiently, lanes are very large, sidewalks are extremely narrow for a shopping street and no bike lanes are provided. The new design proposes to reduce the carriageway to one car lane per direction consequently preventing irregular parking that often occupies the two external lanes, making them unusable.
PROJECT HIGHLIGHTS
Intervention length 6 km
Population reached in 500m ~ 49,000
Workers reached in 500m ~16,500
Our contribution