Dar Es Salaam Metropolitan Development
Dar Es Salaam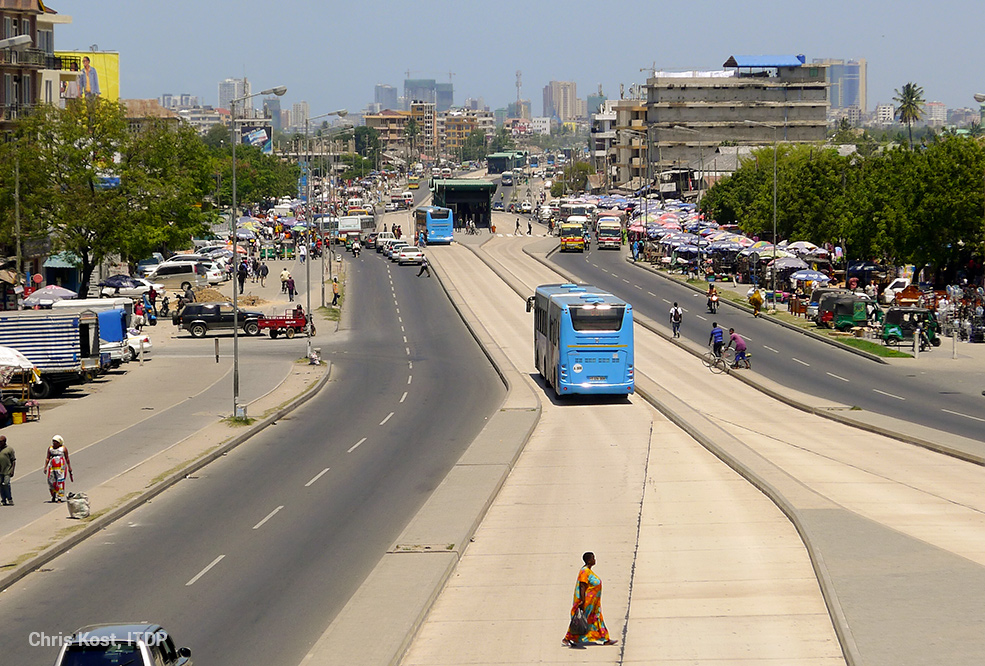 Dar es Salaam, the largest city and business capital of Tanzania, is facing major population growth with forecast of a metropolitan population of over 13 million by 2030 causing significant strain on the urban infrastructure.
The new rapid transport system already enables thousands of the city's inhabitants to reduce three-hours of travel into the city, down to just 45 minutes by BRT.
Sponsored by The World Bank & The Nordic Development Fund (NDF), MIC-HUB assisted the team, composed by Broadway Malyan, Aurecon, CoLab and Pangani Real Estate Services, to formulate strategies and design guidelines for metropolitan transit corridors and Transit-Oriented Developments (TOD) around Phase 1 Bus Rapid Transit (BRT) stations.
Dar Es Salaam Metropolitan Development
Transport Planning; Transport Infrastructure
PROJECT HIGHLIGHTS
Assessment of city wide Transport and Mobility Context
Set up of a transport / land use GIS platform
Surveys (Manual Turn and Link Classified Counts at junctions, Origin-Destination Survey, Transit Passengers Survey, Pedestrian Survey)
Spatial Analysis at Urban and Corridor scale
Road network, Public transport, Non –motorized mobility strategy, Car parking strategy
TOD Planning Guidelines
Detailed planning scheme for two nodes of the CDS
Our contribution