Pedestrian and Bicycle Master Plan 2020
Moscow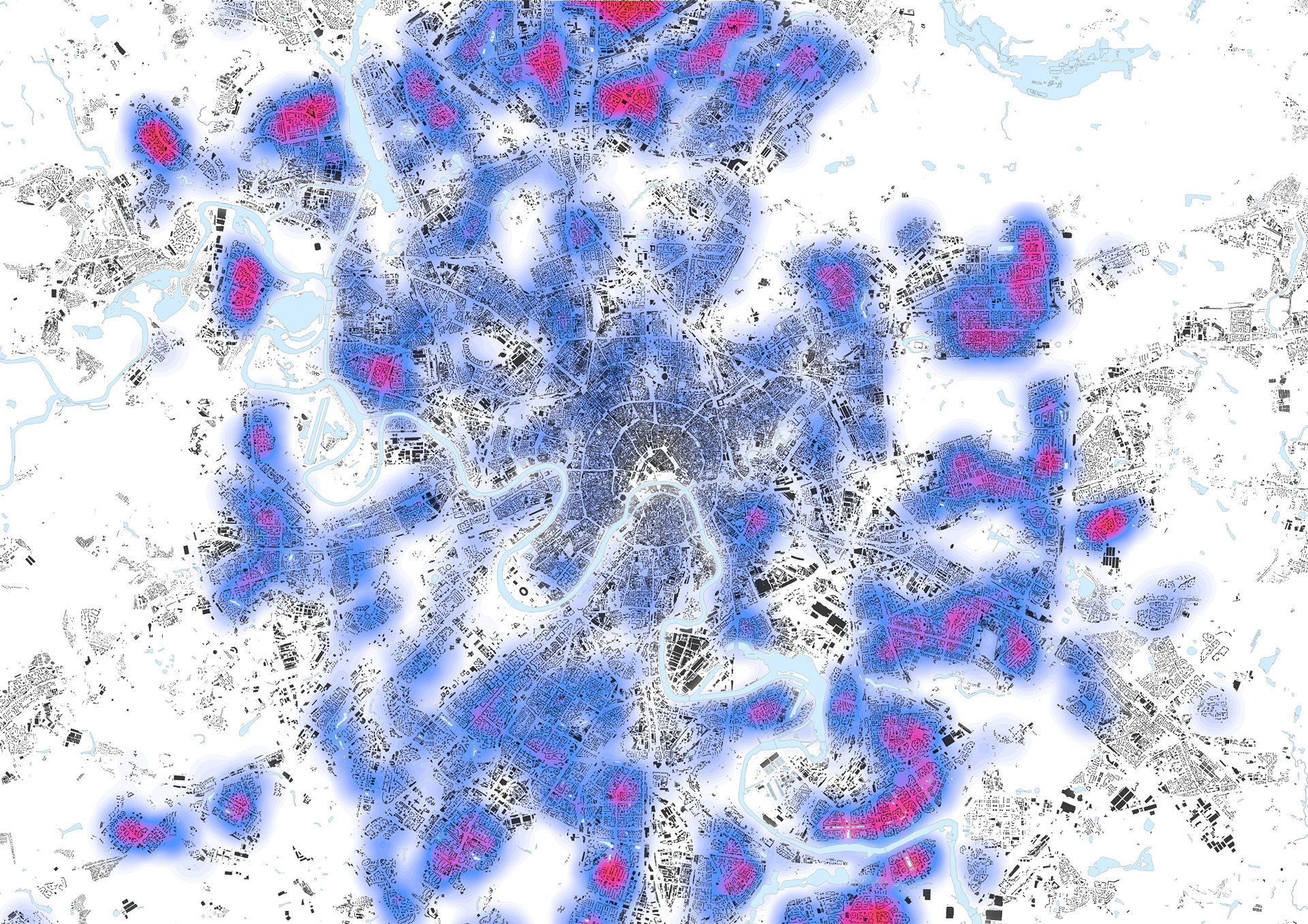 The Pedestrian and Bicycle Master Plan (PBMP) for Moscow 2020, is an ambitious planning tool.
The plan was promoted by Moscow Department of Transport together with Moscow Traffic Control Centre and MosgortransNiiproyect.
Cars used to dominate the public space in Moscow until some years ago. Now a new approach is emerging to generate a more balanced modal urban mix, where the car becomes simply an alternative option to other forms of sustainable mobility.
The scope of the plan is to coordinate policies and interventions and to focus on pedestrian and bicycles. By affirming a new approach to mobility, that fosters sustainable mobility options and reduces the reliance on cars for urban mobility, it aims at achieving a more balanced modal share.
Moscow Department of Transportation
Pedestrian and Cycle Studies; Spatial Analyses
PROJECT HIGHLIGHTS
Regeneration of more than 3000 streets
Creation of the city-wide cycle network
Spatial analysis and the identification of 'pedestrian hotspots' for strategic intervention
Elaboration of the most meaningful datasets into a Strategic Pedestrian Index
Our contribution