Fine Networks: a New Approach to Sustainable Urban Mobility
Moscow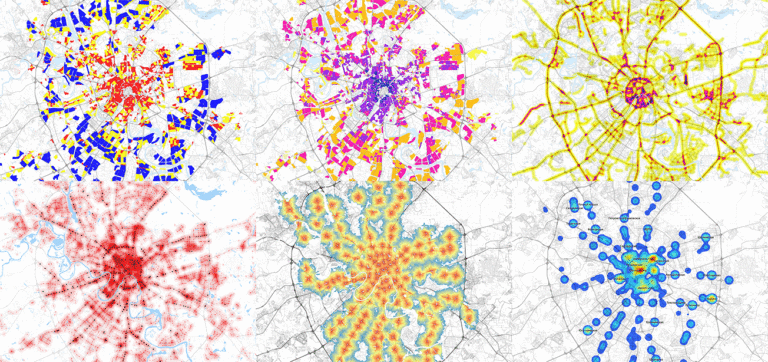 In one of his latest books "Transport for Suburbia: Beyond the Automobile Age", the sustainable mobility expert, Australian Paul Mees, presents the idea that every transit user is, inevitably, also a pedestrian at some point in their journey. Actually, over the course of the day, everyone invariably ends up being a pedestrian. Even if only for a minute. Even if only for a short stretch of road. In terms of its implications and significance, this simple and incontrovertible truth has been neglected for decades. The main element that most—if not all—contemporary cities have in common is, in fact, the predominance of automobiles over all other entities living and moving in the urban environment.
The dynamics that engendered this widespread condition differ according to the various geographical areas. In Western countries, the rapid growth of car ownership in the first half of last century triggered a priority shift in urban planning processes, in which the focus was transferred from the person to the automobile.
It is now internationally recognised that, strategically speaking, an approach to private transport infrastructure planning based on maximising vehicular capacity is doomed to failure. This is due to the production of rapid saturation with consequent congestion. Nevertheless, until very recently this is what happened in departments of transport and urban planning, where the needs of space-hungry cars were satisfied at the expense of public space and pedestrian areas, based on a progressive expansion of the area destined for automobile usage by subtracting from social space.
Emerging in the Western world in opposition to this trend, is an awareness of the impact that a massive vehicular presence has on all aspects of life in the urban context (environment, health, economy, etc.). As a direct result of this, new strategies, targeted policies and redevelopment projects are spreading in the international arena. Attention is being refocused on the original relationship between space and movement in urban and transport planning; a relationship that was lost for years due to the monofunctional erosion of urban space in favour of express vehicular connectors, typical of old line transport engineering.
In the overall framework discussed thus far, it is also undeniable that the idea of planning for sustainable mobility is often associated with measures aimed mainly at favouring the use of non-motorised modes of transport, of which the bicycle is obviously foremost. The bicycle—in all its possible forms (human-powered or electric, privately owned or shared)—is becoming the new protagonist of sustainable mobility, together with the increasingly popular systems of sharing. The resultant increase in bike paths and mobility-on-demand stations (even though they are still rarely integrated into a truly holistic vision on an urban scale, enabling the full potential of the project to be realised) is to be applauded, yet it's clear how the theme of walkability seldom becomes a central issue for policymakers and planners, or even ordinary citizens. Urban redevelopment or planning measures often reflect the (distorted) perception of citizens and policymakers alike, in which the pedestrian world is connected to non-systematic movements and free time more than to work-based activities, which are, rather, associated with modes that can ensure faster and more efficient movements.
Fine Networks: a New Approach to Sustainable Urban Mobility
Data Analysis; Publications
PROJECT HIGHLIGHTS
Authors: Federico Parolotto, Francesca Arcuri
First published as Reti Sottili – Un Nuovo Approccio alla Pianificazione della Mobilità Urbana Sostenibile, in "AR Architetti Roma" – Rivista dell'Ordine degli Architetti, Pianificatori, Paesaggisti e Conservatori di Roma e Provincia, n° 113 Ottobre 2015
Our contribution