A Monster in the City
Milan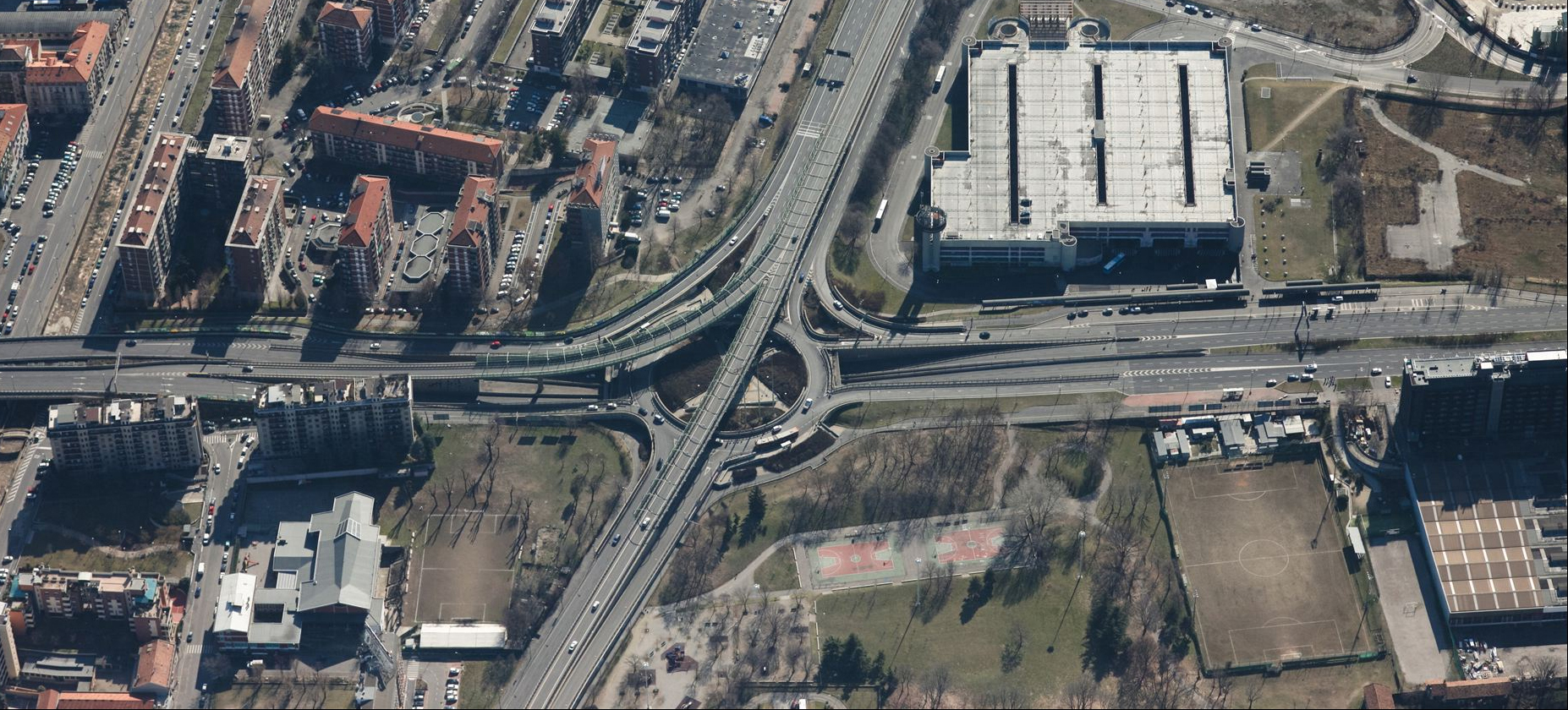 It is 7 a.m. on an August morning. An empty Milan wakes up to the sound of chainsaws which in Piazza Maggi, to the south of the city, begin cutting down the trees that have populated the area for over thirty years. The plan entails the elimination of over 70 forest trees and shrubs to make space for the worksite which in two years should radically change the face of the junction.
In this regard, the plan certainly achieved its goal: in 2001 citizens, politicians and local associations took to the streets to create human chains around the trees to stop them from being cut down but now it seems like decades have passed since that August, so much so that few can remember what the piazza looked like before the work championed by the Albertini Council and, in reality, actually approved back in 1999.
As stated by the planners and local council, the project promised to create a junction on three different levels which, thanks to soundproofed underpasses and flyovers, would have ensured the smooth flow of traffic along the Famagosta-Cermenate road and heading towards the A7 motorway that goes to Genoa.
In reality, over the years the approval process of the project, conceived as part of the construction of the 'Gronda Sud' and the work to streamline access to the south of the city, has been anything but linear. The principle of transforming the urban nature of the road network into a series of express connections, in line with the parameters of the nearby motorway infrastructure, actually dates to the mid-1990's with the approval of the highway that runs between Piazza Maggi and Piazza Kennedy.
PROJECT HIGHLIGHTS
Authors: Federico Parolotto, Francesca Arcuri
July 2013
Our contribution