Al Wasl Plaza, Dubai Expo
Dubai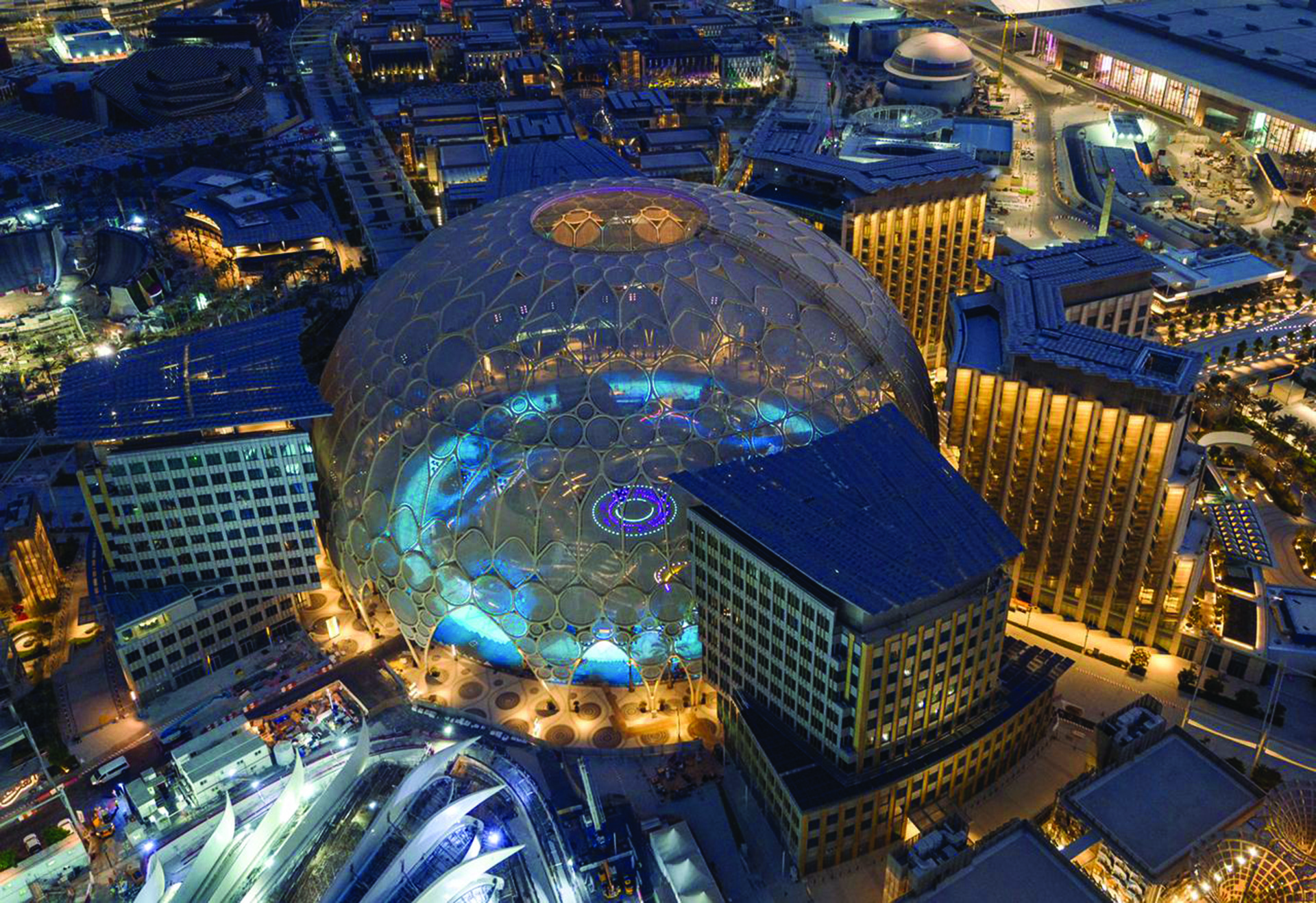 Al Wasl Plaza was the Beating Heart of Dubai Expo 2020, the centrality of Al Wasl presented an opportunity to create an inspirational plaza for gathering.
Al Wasl Plaza is covered by a grand trellis veiled in perforated fabric and is framed by five highly sustainable buildings. This innovative structure is the centerpiece of the World Expo 2020 in Dubai, United Arab Emirates. The dome covers a lushly landscaped, shaded park that defines the heart of the Expo and the soul of the Legacy District, serving as the central public space.
Al Wasl Plaza was arranged in order to host large numbers of people during the various scale shows and performances during Expo, including opening and closure shows, or small scale events, such us dance or public speechs.
AS+GG Adrian Smith + Gordon Gill Architecture
Pedestrian Modelling; Spatial Analyses
PROJECT HIGHLIGHTS
Al Wasl Plaza is the Beating Heart of the EXPO Dubai 2020
The stunning dome that overlooks the Plaza spans 130 metres and reaches 67.5 metres in height
Capacity analysis of pedestrian facilities during COVID-19 Pandemic social distancing restrictions
Our contribution