Penn Station Renewal
New York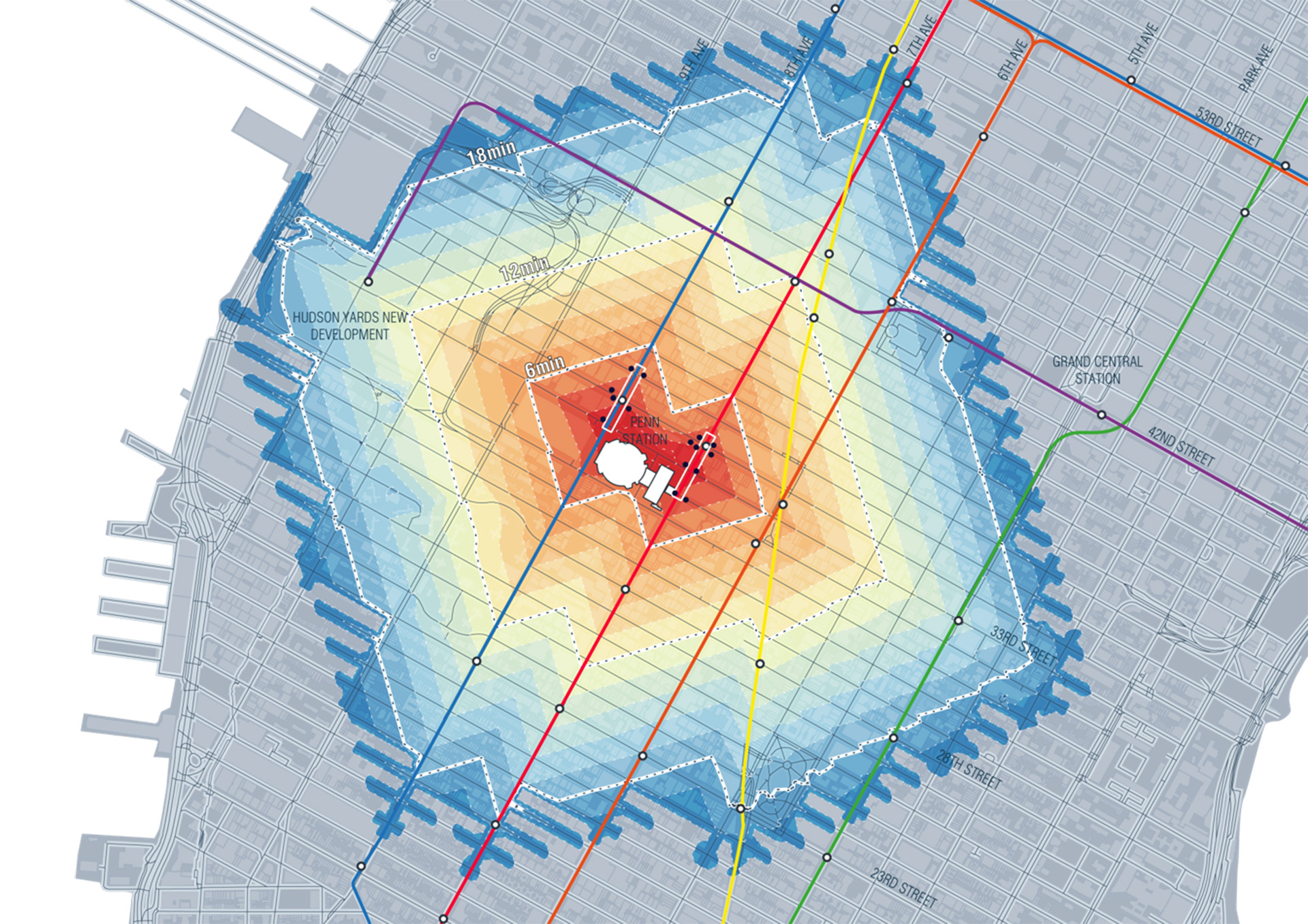 The busiest station in New York, Penn Station, has been subject to a series of operational and layout improvements.
Kick-started by the Station Renewal Initiative, Penn Station improvements, focused initially on the concourse areas as a testing bed towards an overall makeover.
Penn station is the largest Hub of Amtrak, tha National Railroad Passenger Corporation, with a range of more than 600.000 commuters/day.
The two 34th Street-Penn Station Subway stops are among the most important of New York City, with 54 milions passengers a year.
The project turns the obsolete station condition into a more pleasant environment for passengers by enhancing its role as a national hub, as well as offering new urban quality at the local scale.
PROJECT HIGHLIGHTS
Pedestrian accessibility consultancy
Our contribution