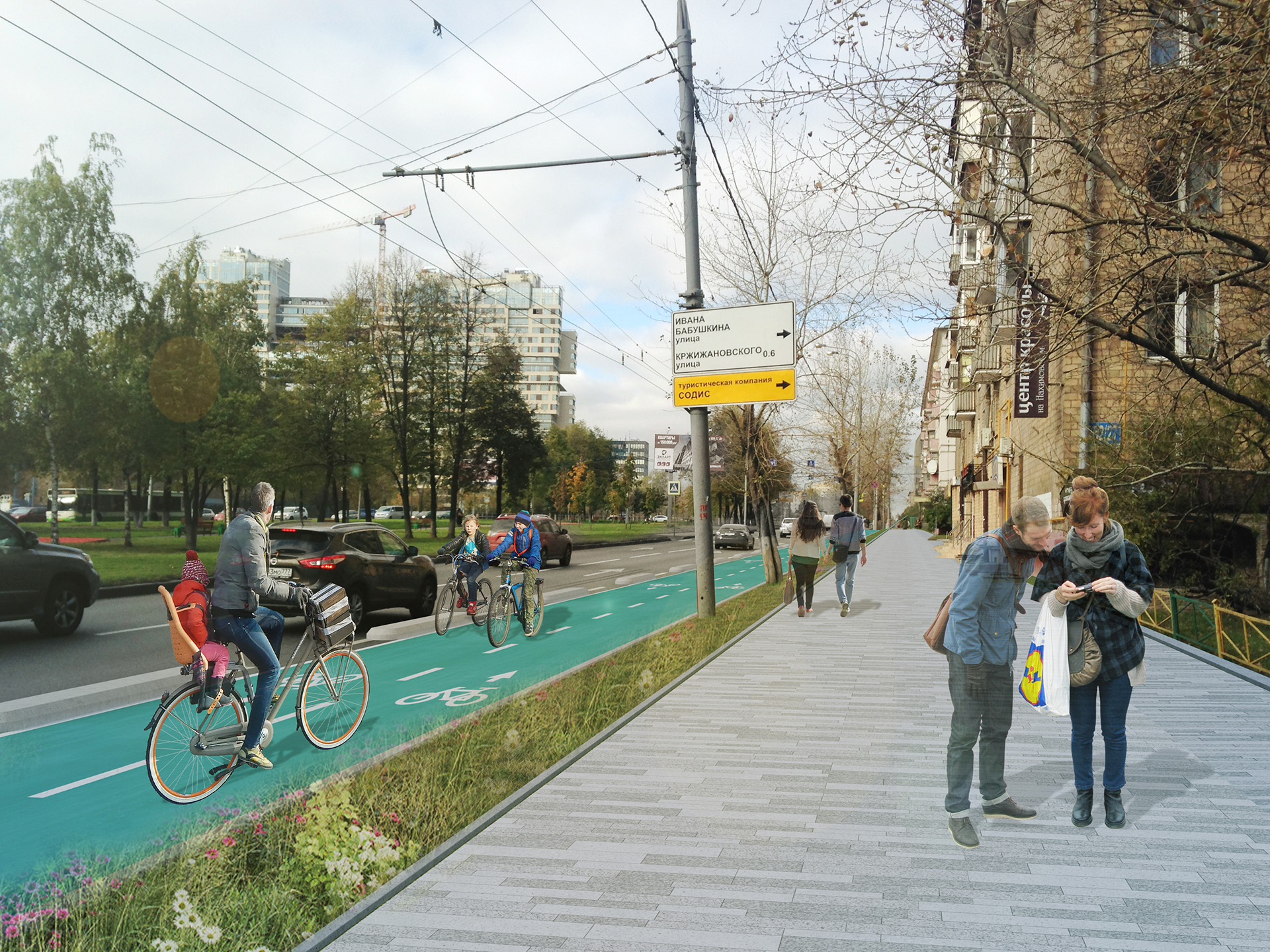 The Green Ring project is a concept design for the realization of a circular cycle route linking numerous parks and forests in Moscow.
The Green Ring is located in the area between the Third Ring Road and the MKAD, it is developed for Moscow Department of Transportation.
The route was outlined in the strategic cycle network proposed in the Pedestrian and Bicycle Masterplan 2020, on which MIC-HUB also collaborated.
Moscow Department of Transportation
Pedestrian and Cycle Studies
PROJECT HIGHLIGHTS
My Street 2015-2018 programme designated the western half of the Green Ring as a priority project for Moscow
Our contribution