Oceanix Floating City
Busan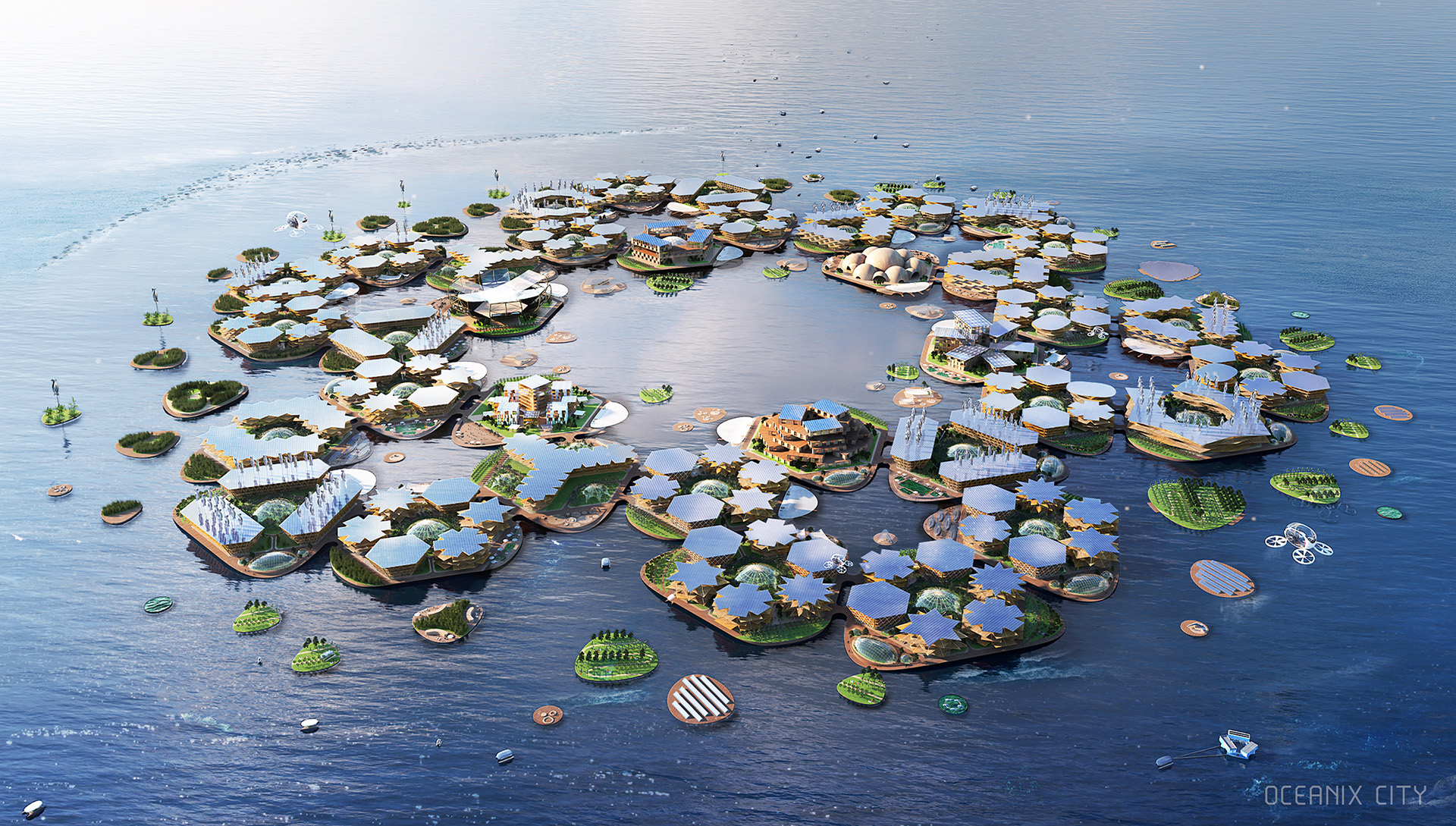 Oceanix Floating City will be the world's first sustainable floating city, a breakthrough solution for coastal cities threatened by sea level rise.
As part of UN-Habitat's New Urban Agenda, OCEANIX CITY is a vision for the world's first resilient and sustainable floating community for 10,000 residents on 75 hectares.
Designed by BIG alongside local architects SAMOO, Oceanix City is a man-made ecosystem, it is anchored in the Sustainable Development Goals of the United Nations, channeling flows of energy, water, food and waste to create a blueprint for a modular maritime metropolis.
OCEANIX Busan, the first prototype, is designed to grow, transform and adapt organically over time, evolving from neighborhoods to cities with the possibility of scaling indefinitely.
OCEANIX Busan is the new land for coastal cities looking for sustainable ways to expand onto the ocean. South Korea's southern coastline, where Busan is located, is considered especially vulnerable to the impact of rising sea levels.
PROJECT HIGHLIGHTS
Adaptable, scalable, and inclusive solution for living on the ocean
The neighbourhood is embedded with six integrated systems that generate energy needed on-site
Pedestrian-friendly paths accommodate autonomous vehicles
Our contribution