The Polcevera Park and the Red Circle
Genoa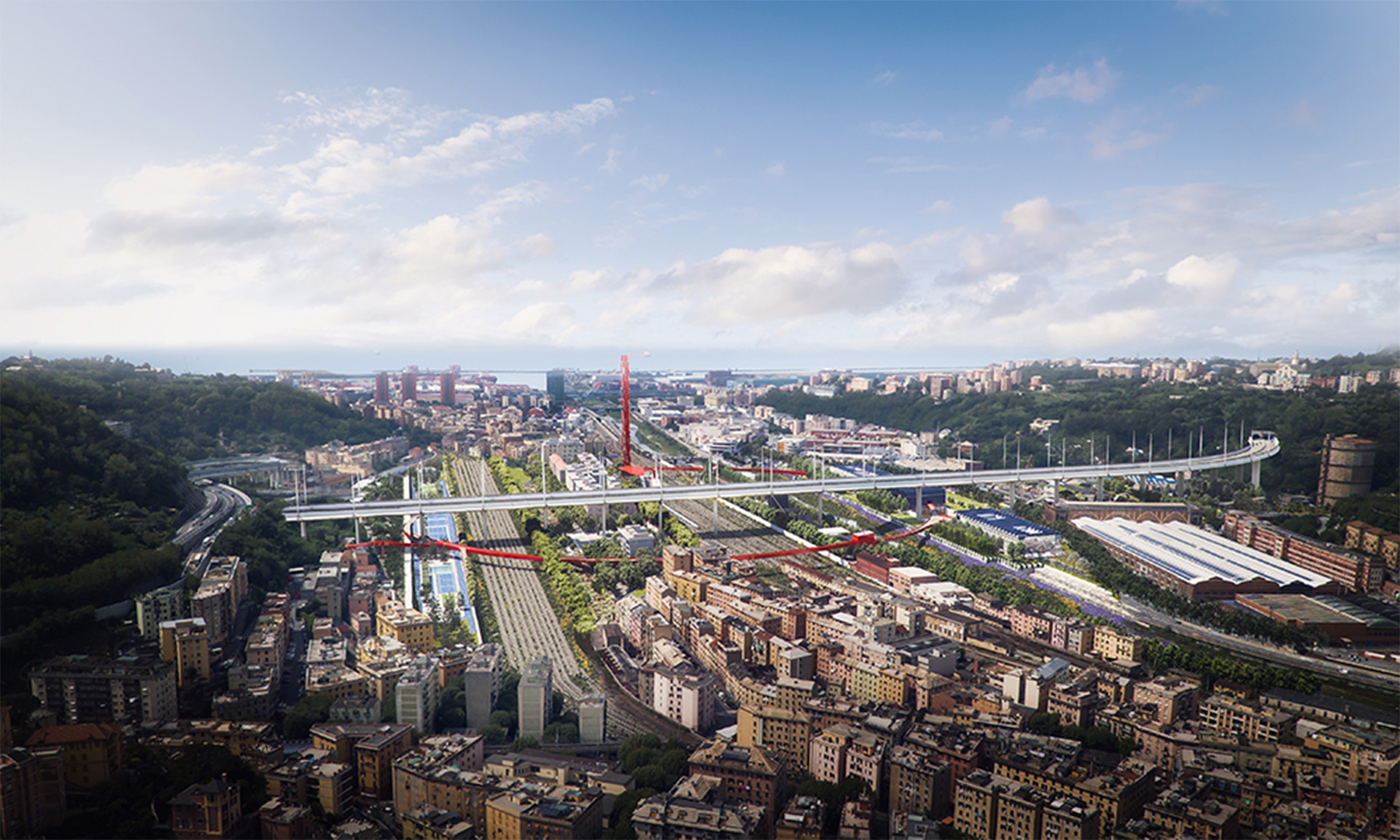 The urban project 'Polcevera Park and the Red Circle' is the result of the competition won by MIC-HUB with a team headed by the studio Stefano Boeri Architetti, including Metrogramma and Inside Outside of Petra Blaisse.
Polcevera Park will be a system of parks possessing diverse ecologies, with infrastructure for sustainable mobility and intelligent buildings for research and production, all aimed at overturning the current image of the Polcevera valley from a complex and tragically disastrous area to a place of sustainable innovation for the relaunch of Genoa.
The wound left by the collapse of the Morandi bridge has increased the distances that separate the territory; the complex morphology of the area, the main traffic flows (vehicular and rail) accentuate this distance, running longitudinally along the valley until they disperse close to the coastline by the port.
PROJECT HIGHLIGHTS
New sustainable public transport systems
Introduction of an electric tourist bus
Implementation of the existing cycle system introducing a fleet of electric bikes for sharing
Our contribution