Redistributing Urban Space
Milan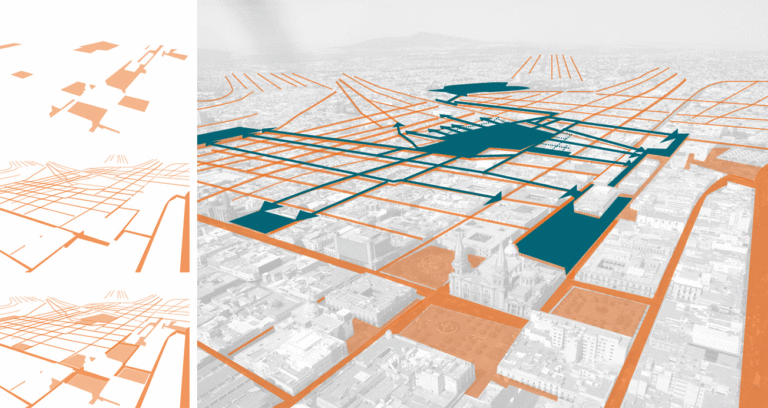 The topic of space redistribution in urban planning touches upon many of the disciplines that govern planning processes. In the cities of the western world, we are witnessing the spread of a synergistic approach to the various aspects that shape the urban environment – an approach which aims to coordinate elements from the sphere of mobility with those typically associated with urban and landscape planning.
The very term mobility has come to embrace a more comprehensive notion of the act of moving, which factors in certain components (such as the environmental and experiential ones) that were mostly neglected by the traditional, functional approach to transportation planning (which instead was based exclusively on time and cost values – the so-called generalised cost of travel). To this end, then, the process of mobility planning has naturally come to include considerations on the impact and interaction with the surrounding landscape.
One of the planning approaches that most obviously reflects this correlation is the recent one that emphasises the possibility of redistributing among the various users spaces dedicated to transportation, and specifically to automobiles, rather than introducing new road infrastructures.
Redistributing Urban Space
Urban Planning, Urban Quality, Urban Space
PROJECT HIGHLIGHTS
Authors: Francesca Arcuri, Federico Parolotto
First published as Ridistribuire lo spazio urbano, in "Architettura del Paesaggio" – Rivista di Aiapp, Edifir, n° 31 semestrale 2/2015
Our contribution