San Pellegrino Flagship Factory
San Pellegrino Terme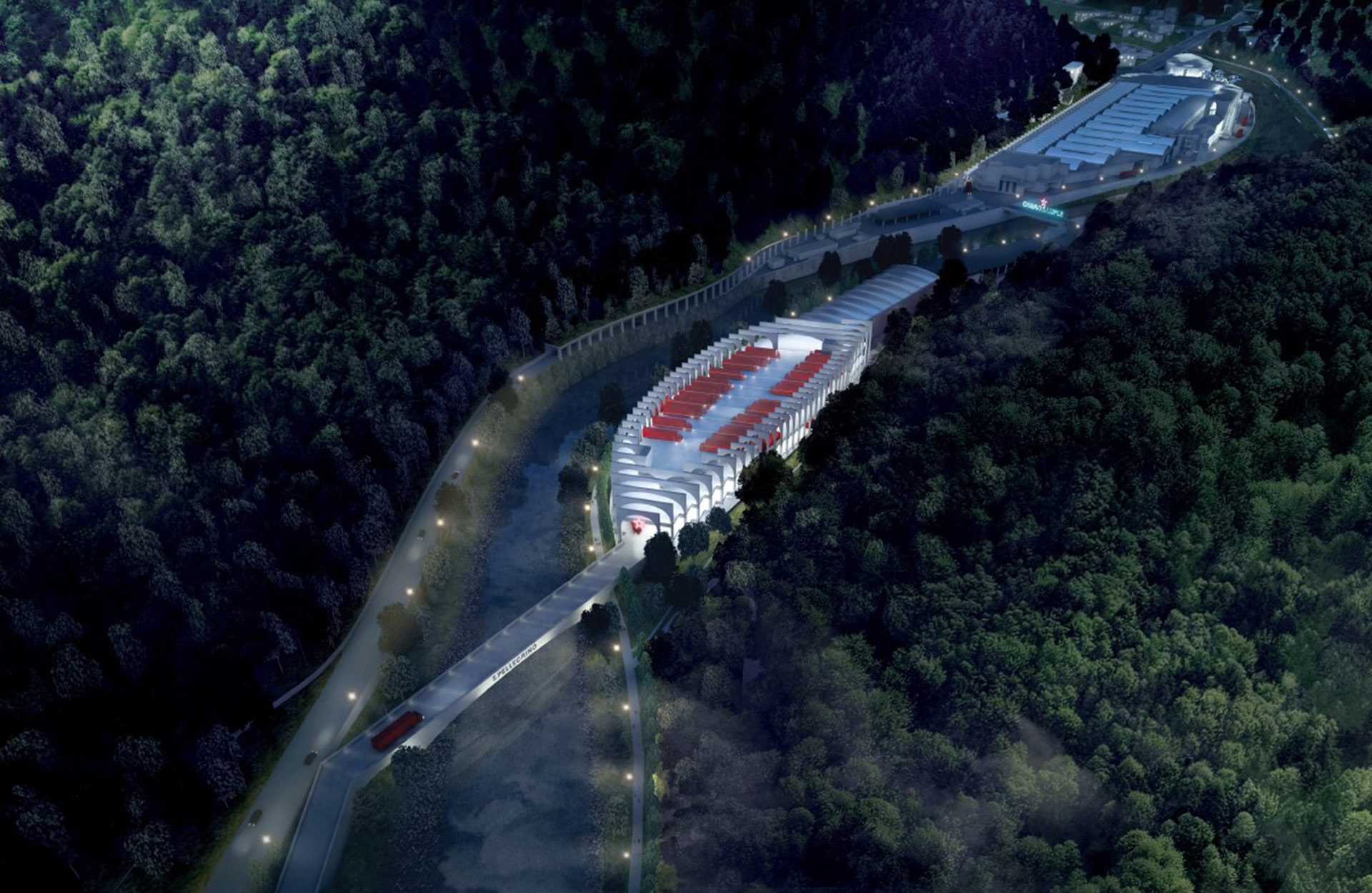 Sparkling Natural Mineral Water company San Pellegrino launched an international competition for the redesign of its flagship factory and bottling plant.
MIC-HUB's team, led by BIG – Bjarke Ingels Group- won the competition among four top architecture firms for the redesign of this flagship factory, located at the source of the mineral water, San Pellegrino Terme, in Italy.
The Team conceived an authentic extension of the rational and functional architecture of the existing factory. The proposal forms a framework that allows visitors to immerse themselves in the surrounding alpine nature.
The design evolves from a simple archway, forming expanding and contracting tunnels, arcades, and green pergolas that seek to frame the history and heritage of the brand.
Parking Consultancy; Road Design and Streetscape
PROJECT HIGHLIGHTS
Improved logistics and overall site accessibility
Truck loading and unloading movements design
Our contribution