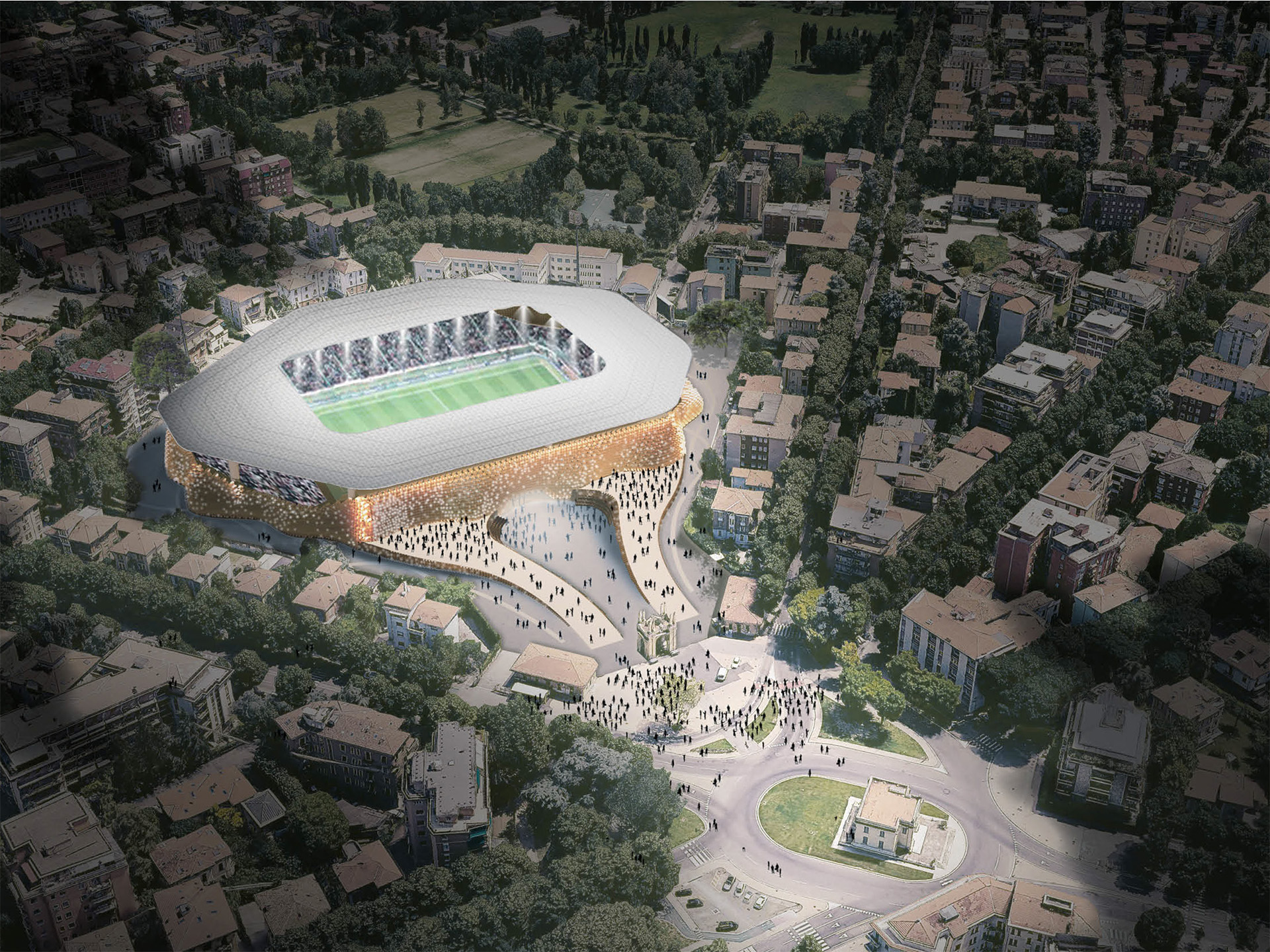 Promoted by Parma Calcio 1913, the requalification project of the Ennio Tardini Stadium is aimed at giving back to the city, the team and its supporters a renovated facility designed for innovation, inclusivity, sustainability and multifunctionality.
To date, the use of the stadium is limited to match days, with the stadium remaining unused for the rest of the time. Taking advantage of its proximity to the historic centre, the project plans to transform the Tardini into a meeting place, a community centre for the neighbourhood and the city, open 365 days a year providing activities and services.
A key objective is to minimize any impact of the project on the environment and the local community, by encouraging the use of public transport, for example, and alternative modes to the private car.
From the survey conducted by the project team and open to all citizens, there emerged a virtuous propensity to go to the stadium in a sustainable way: approximately 42% of the more than 6,000 respondents said they go to the stadium by bicycle.
Mobility Consultancy; Pedestrian Modelling; Parking Consultancy
PROJECT HIGHLIGHTS
Inclusive and sustainable mobility
Dialogue with the citizens
Our contribution