Kievskaya Transport Hub
Moscow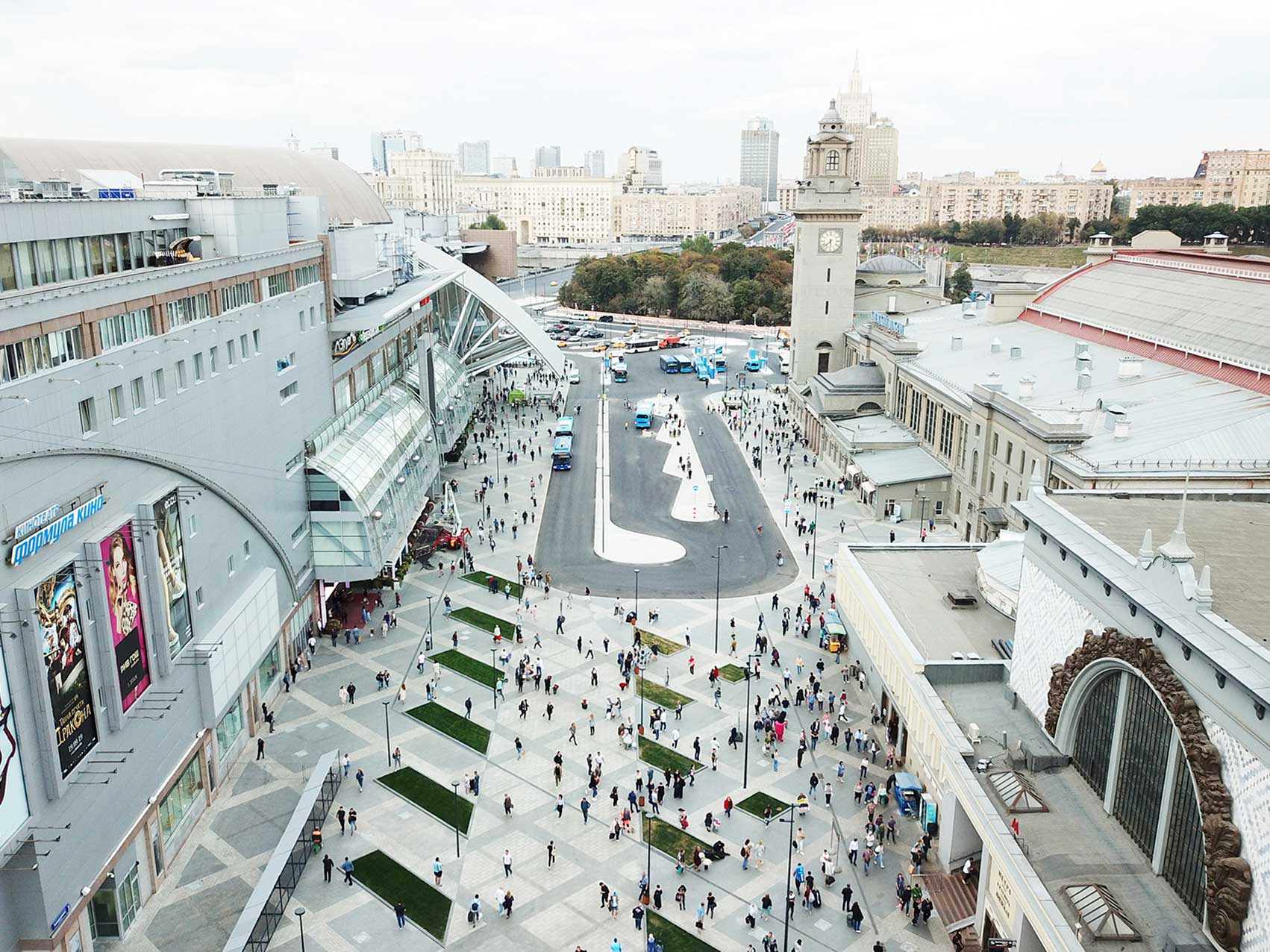 Kievskaya is one of nine railway stations in Moscow and a major interchange hub.
In Kievskaya Transport Hub the long-distance and commuter trains, 3 metro stations and 18 surface public transport routes meet together with an overall passenger flow of approximately 400,000 people daily.
Given the complexity of the existing scheme caused by the disorganization and intersection of various transport and pedestrian flows, the design proposed by MIC-HUB focused on the enhancement of pedestrian connectivity within the interchange area, minimizing the conflicts with private and public transport that were optimized.
Mobility & Transport Consultancy
PROJECT HIGHLIGHTS
Enhancement of pedestrian connectivity
Public transport routes and stops optimization
Strategies for private transport and taxi access
Our contribution