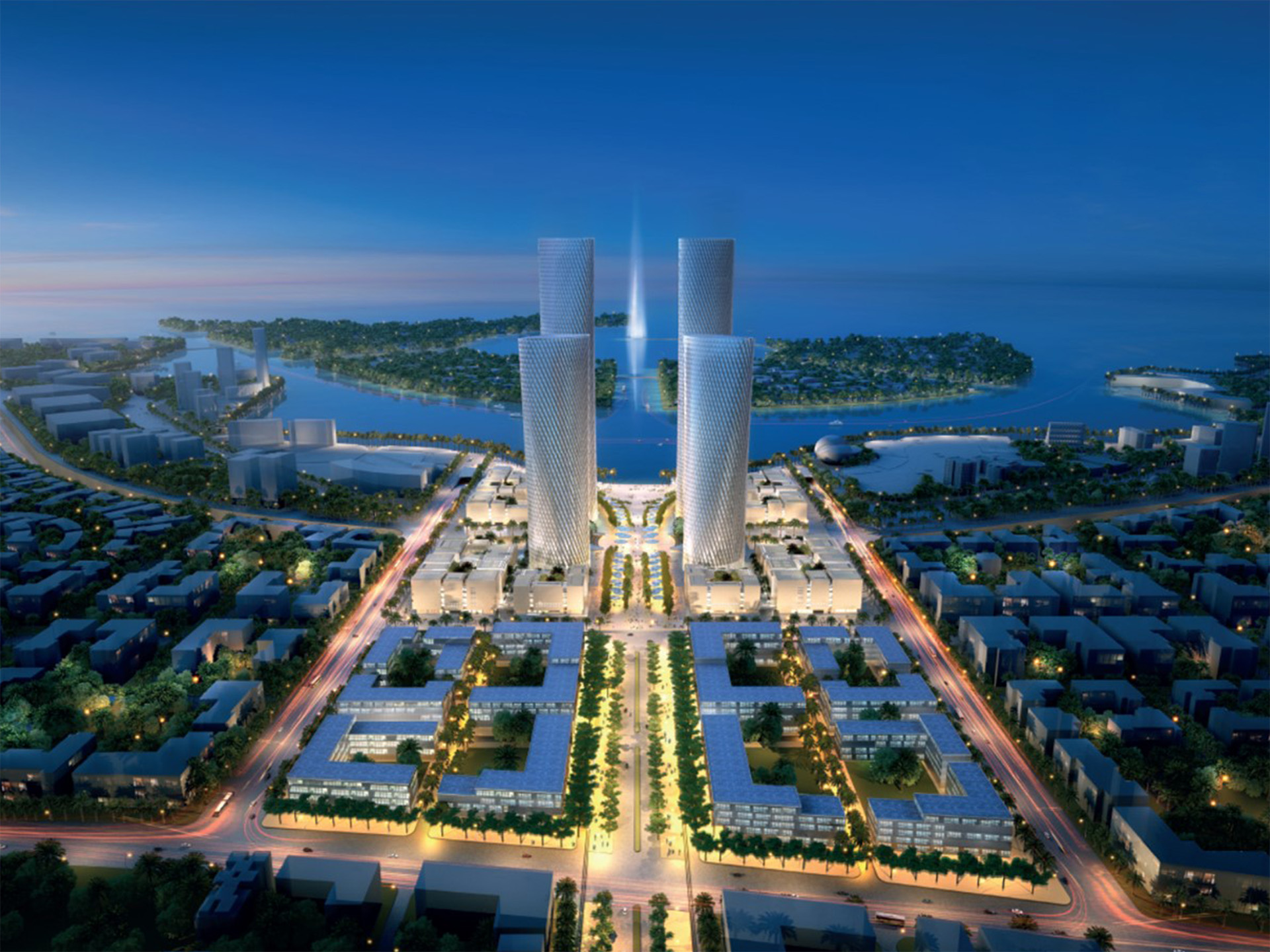 Lusail Towers is a new business district located in the centre of Lusail, a new foundation city 23 km north of Doha in Qatar.
The project by Foster + Partners consists of four high-rise towers, two 70 stories and two 50 stories high, arranged symmetrically around a central plaza. Totalling about 622,000 sqm GFA and with 7,600 underground parking places provided throughout the four plots, the towers stand symmetrically on a large podium that extends up to the waterfront and incorporates an LRT (Light Rail Transit) station and a public car park. A primary highway underpasses the site and feeds the parking system.
Each tower has its own separate underground car park, accessible from ground level and from the highway, as well as several loading areas located in the podium.
MIC-HUB supported the international team, led by Foster + Partners, on the transport and mobility strategy for the Lusail Towers from the concept to the detailed design development.
Strategic Advisory on Transport & Accessibility
PROJECT HIGHLIGHTS
Strategic Advisory on Transport & Accessibility
Transport and Traffic Modelling
Parking Consultancy
Our contribution