Mobility as Urban Factor, Triennale Milano
Milan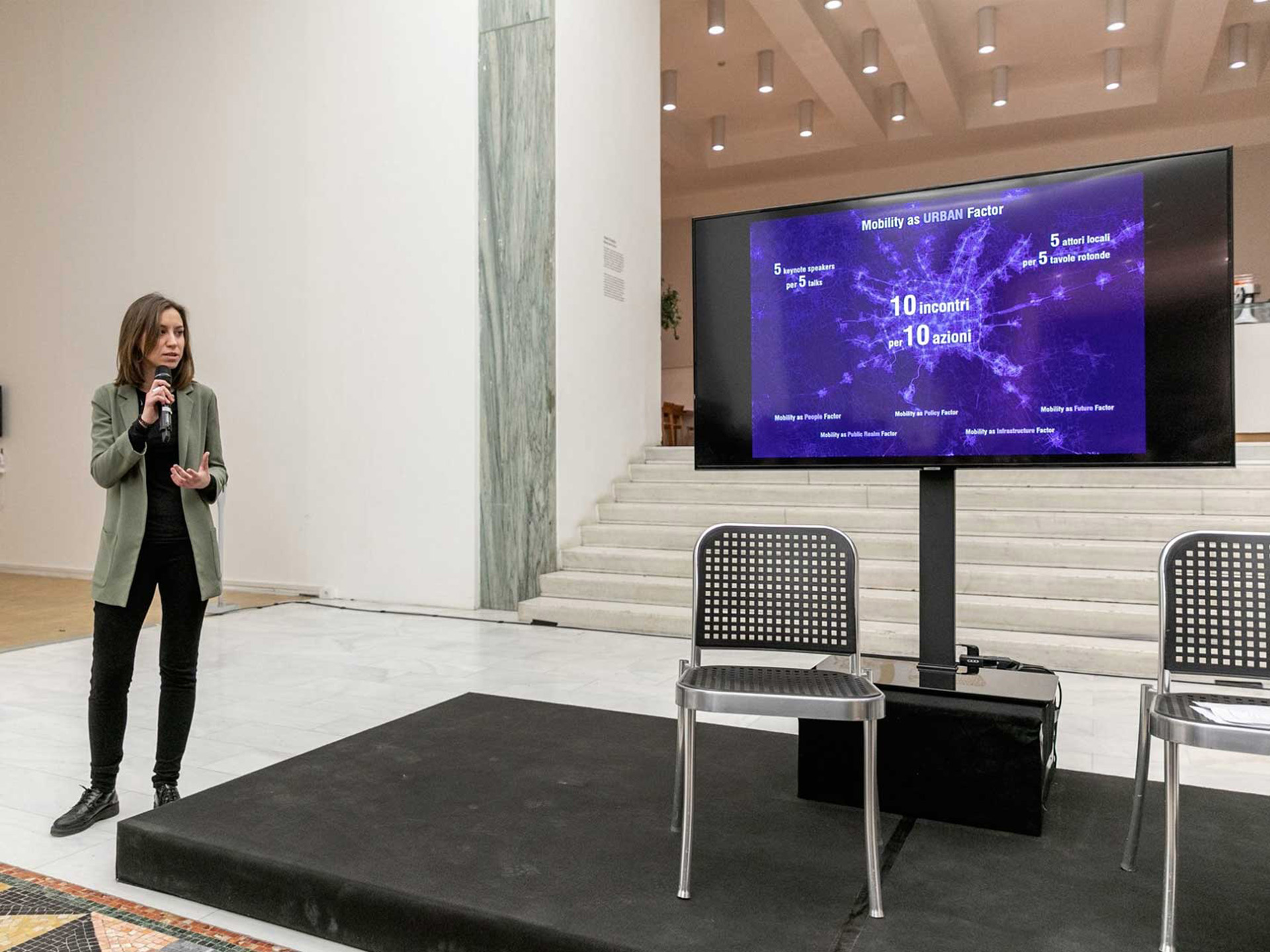 Mobility as Urban Factor, is the opportunity to read the transformations of the city through the mobility layer, in the framework of the environmental crisis that we are living. Mobility as Urban Factor is a research project developed for the Urban Center of Milan at Triennale during 2020.
The meetings focus on the theme of mobility and public space, analysing contradictory elements, at times difficult to reconcile, linked to changing urban dynamics, also in relation to the environmental crisis we are going through.
The program foreseed, through 5 macro themes, to analyze the theme of mobility by talking about: people and how they move, urban mobility policies, infrastructures and their central role in the regeneration of the city, public space as a space of relationship between dynamic (mobility flows) and static (architectures) elements of urban ecosystem and finally future of mobility dynamics.
PROJECT HIGHLIGHTS
As winner of the Urban Factor call promoted by Urban Center Milano and Triennale Milano, MIC-HUB hosted a program of events and discussions focused on mobility
5 voices, originating from different disciplinary fields, across 5 narratives on mobility, identify 5 visions that may respond to the great challenges our cities will face in the future
Our contribution