Tuscolana – Campo Urbano
Rome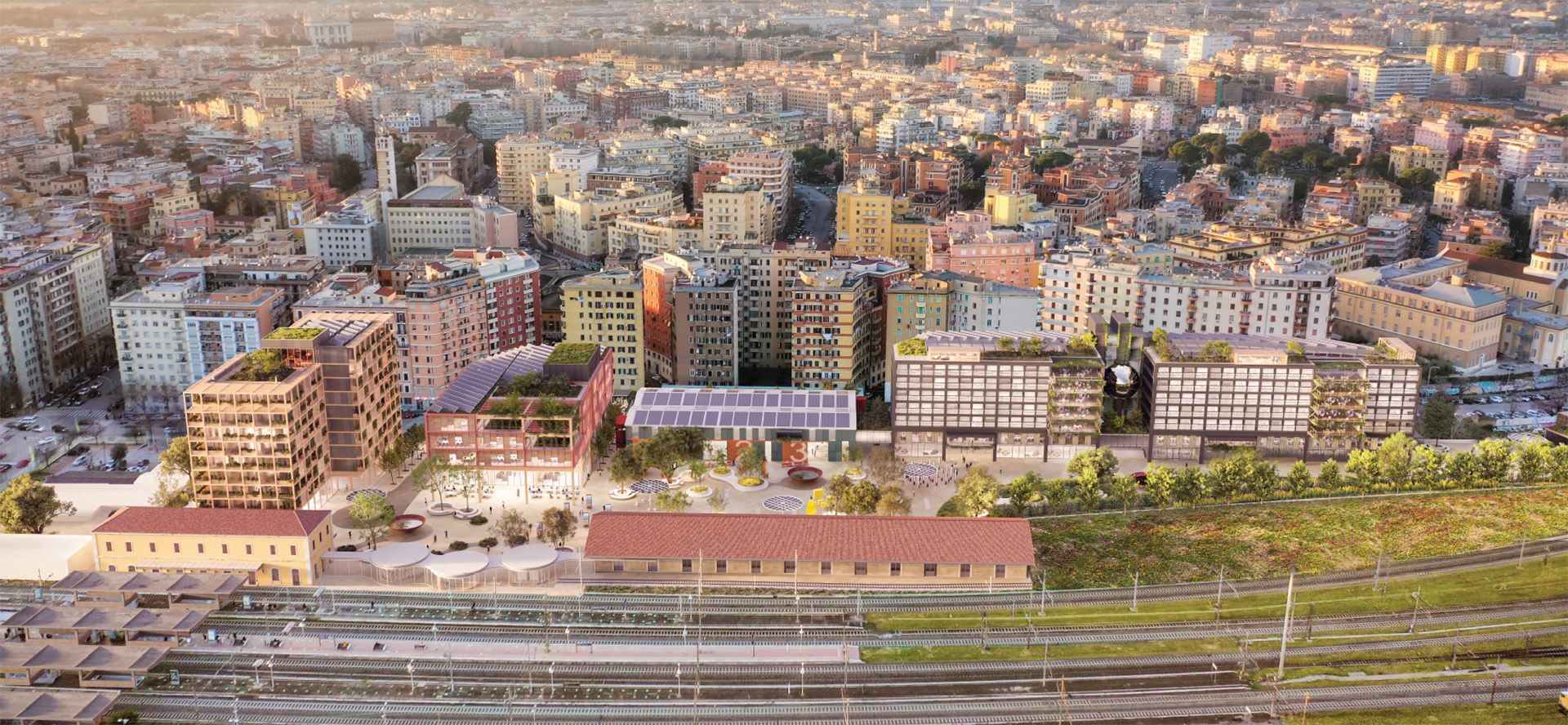 The Campo Urbano redevelopment project for the Tuscolana Station area in Rome will transform the district from an underutilized railway station into a car-free campus with residences, offices and flexible spaces.
Promoted by an international competition of C40 Reinventing Cities, it is one of a number of major, sustainable redevelopment projects currently being planned in the capital.
MIC-HUB, together with the winning team led by Fresia RE SpA and with Arney Fender Katsalidis as Lead Architect, proposes a different class of infrastructure for the area: Campo Urbano aims to provide maximum accessibility for city users of all ages, including those with special mobility needs.
PROJECT HIGHLIGHTS
-30% reduction in CO2 emissions linked to the movement of residents and employees
290% increase in square meters of cycle/ pedestrian routes
Zero m2 at grade for private cars
Our contribution